Highlights
Matthew Carothers ranked No. 2 in Indiana by Forbes
What an honor to be named No. 2 in the STATE of Indiana on the Forbes Best-in-State Financial Security Professionals List!
We are grateful to be recognized once again while working to uplift and serve our clients every day. https://www.forbes.com/lists/best-in-state-financial-security-professionals/?sh=50f915e27f33
Forbes Best-in-State Top Financial Security Professionals list (July 2023), Research and ranking provided by SHOOK Research, LLC. Based upon data as of 12/31/2022. Northwestern Mutual (NM) and its advisors do not pay for placement on 3rd party rating or ranking lists. NM and its advisors do, however, pay marketing fees to these organizations to promote the rating or ranking(s). Rankings and recognitions are no guarantee of future investment success.
---
Uplift & Serve Day with BCSC School Drive
The Bartholomew County School Supply Assistance Program provides school supplies for thousands of Bartholomew County children in need each year. We had the privilege of being on the front-lines of the school supply drive this year and enjoyed serving our community in this way. For more information about this organization visit: https://www.uwbarthco.org/give/school-supplies.html
---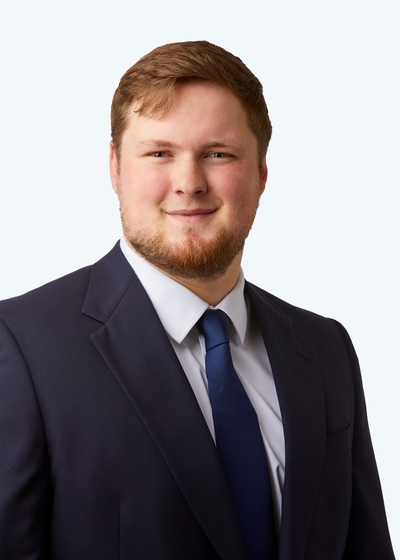 Drew Schoeberl Earns Retirement Income Certified Professional® (RICP®) Designation
Drew Schoeberl, RICP® associate financial representative with Greater Horizon Financial Group, has earned the Retirement Income Certified Professional® (RICP®) professional designation from The American College of Financial Services.
"Drew's RICP designation achievement and added expertise in personal retirement planning will undoubtedly strengthen his service to his clients and our practice as a whole," said Matthew Carothers Owner, Greater Horizon Financial Group.
As an associate financial representative with Greater Horizon Financial Group, Schoeberl and his team partners with individuals and business owners to help them identify retirement income needs and objectives after evaluating a client's current financial situation relative to their goals.
---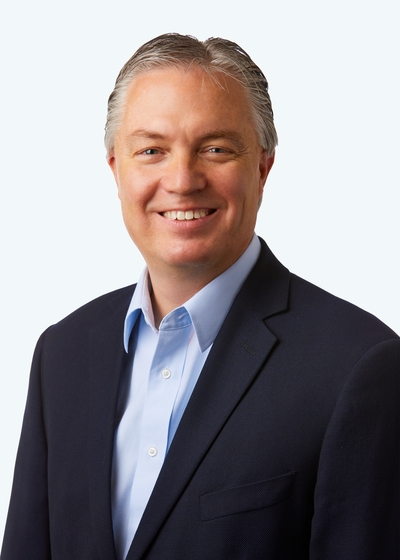 Carothers Named Best-in-State by Forbes Research
April 2023
The Greater Horizon Financial Group team is honored, once again, to have Matthew Carothers listed as one of the top Wealth Advisors in the state of Indiana.
There are a total of 7,321 advisors on the Forbes/SHOOK Best-In-State Wealth Advisors list, who all have a track record of success over time, collectively managing nearly $11 trillion in assets.
---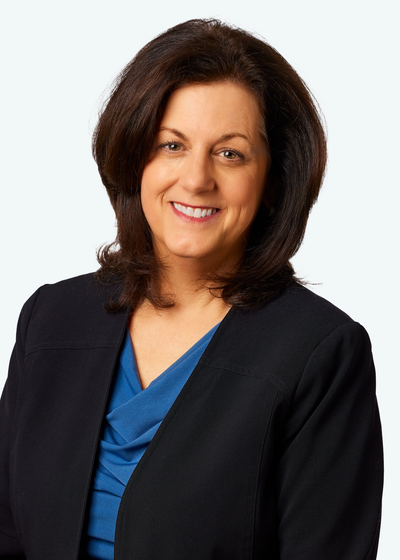 The Greater Horizon Financial Group Team Welcomes Melinda Huffer
January 2023
Melinda Huffer has joined leading financial security company Greater Horizon Financial Group – Columbus, Indiana as Associate Financial Representative effective January, 2023.
In her new role, Huffer will assist in creating individualized financial plans for new clients and serve as a primary point of contact for ongoing service requests. To learn more about her, visit our team page.
---
Team Service Day With BCSC and United Way
August, 2022
Team participates in the United Way BCSC Service Day. We enjoyed spending the day passing out backpacks to kids in need.
---
Practice Ranks Best-in-State by Forbes
April, 2022
Matt Carothers was honored by Forbes as a Best in State Wealth Management Advisor. The prestigious list – comprised of high-performing financial services professionals. Honorees are nominated by their firms, and each advisor is thoroughly vetted, interviewed, and assigned a ranking by SHOOK Research. Forbes receives more than 30,000 applicants for this annual ranking, and only a small percentage are named among the best wealth advisors in their state.
---
Christina McCord Joins Team as Head of HR and Operations
February, 2022
Christina joined our team to take on the HR and Office Operations of our practice. She is passionate about creating a healthy environment for organizations and people. She believes everyone is destined to succeed with the right tools and environment. Christina has had a diverse career in Electrical Engineering Technology, Training and Development, Marketing, and HR Operations. She has an MBA.
---
Firm Re-Brands to Greater Horizon Financial Group
January, 2021
We celebrated a re-branding of our practice to the name Greater Horizon Financial Group, which included a new firm name and logo.
---
Strategic Analyst Erik Furnish Joins Our Team
January, 2021
Erik joined our team as a strategy analyst. He will be working behind the scenes on complex plans and also as a key communicator on market changes. Erik started his career as a bank management trainee at National City Bank. He then worked his way into senior investment positions for three FORTUNE 500 financial institutions over his 26-year career. He has a Chartered Financial Analyst designation and an MBA.
---
BCSC Back-to-School Drive
July, 2021
Our team volunteered at the BCSC Back-to-School drive helping to distribute backpacks to kids in need.
---
Matt Carothers Ranks As Top 50 In The U.S. By Forbes
November, 2021
Matt Carothers was honored as one of America's Top Financial Security Professionals (FSPs) by Forbes. Not only was Matt listed, but he was ranked as one of the top 50 financial security professionals in the entire nation.
SHOOK research described evaluating over 15,000 professionals nationwide based on an algorithm of qualitative and quantitative criterion that answered the question – "would we recommend these professionals to a family member or a friend?"
For Matt it was a resounding "yes"! Being a Top 50 ranked advisor has been a significant milestone for him.
---
Drew Schoeberl Joins Greater Horizon Financial Group Team
November, 2021
Drew was hired to assist the experienced representatives on our team with both client-facing and behind-the-scenes management of client accounts. He decided to join this field of work because he found that it was a perfect opportunity to use his education and skills to help and serve others in a capacity that could change their lives. Drew has an Economics degree from Columbia University where he also played football.
---
Will Voils Joins Team as Associate Financial Representative
April, 2019
William Voils was hired as an associate financial representative for the Carothers team. In his new role, William will help new and existing clients navigate through the financial planning process by assisting with key touch-points.
---
Practice Supports Pediatric Hospice Efforts
May, 2019
Carothers and the Greater Horizon Financial Group team was recognized for it's contribution to building out training and facilities for the pediatric Hospice program in South Central Indiana.
---
Brighter Days Homeless Shelter Service Day
2019
Our team enjoyed serving at the Brighter Days homeless shelter a few times in 2019. Brighter Days is a refuge for those in need of a place to stay in Bartholomew county. They also provide resources and plans to help people find work and permanent housing.
---
Taryn Hirsch Joins Our Team
December, 2019
Taryn Hirsch was hired at the end of 2019 as a associate financial representative assistant to the team. Taryn will help by supporting the team operationally.
---
Indiana Team Donates $100K to Alex's Lemonade Stand
July, 2016
The Northwestern Mutual Indiana network together raised $100,000 to be donated to Alex's Lemonade Stand, which helps fund childhood cancer research.
---
New Song Mission Team Service Day
Spring, 2015
Our team visited New Song Mission and learned more about the good work they're doing to provide for vulnerable children in our community. We helped with yard work during our service day.
---
Lincoln Central Family Neighborhood Service Day
Summer, 2015
Our team gathered together to help the amazing community organization, Lincoln Central Family Neighborhood Center by helping to plant their community garden and help neighbors with yard work.